Thoughts on how to run a business. Part 5.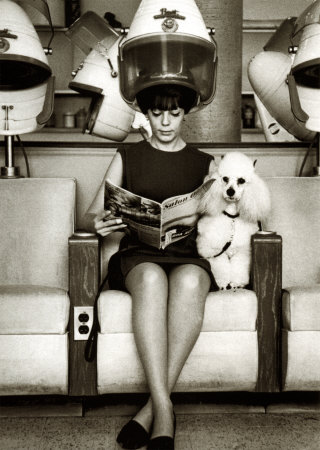 One thing that we all learn really early on in business is that we cannot rely on family and friends.
Depending on what your line of business is, your family and friends are – theoretically! – a good source for Getting the Word Out There.  But, oddly enough, although they mean to, and they want to, and they will do it tomorrow, and sure I'll see to that, and of course count-on-me ….. somehow it just doesn't happen.
Worse, they rapidly get fed up with you hammering on about your product.
More significantly, unless they too have had a similar experience to yours, there is no way they can understand your need for their active and effective support.
Susy wrote a book about yachting.  She self-published it and assumed all her friends and family would buy a copy just to support her.  But to her amazement they said things like "but, Suzy, I don't sail!"  The book was very expensive, which didn't help, though this was out of her control – it was simply what books cost to print.  She had business cards printed with a clear indication of her book and her sailing expertise and gave little piles of them to her friends and family – but no.  Very few ever gave the cards out on her behalf.  I know about this because I attended a coffee morning she held to promote her book; I bought a copy (though I don't sail) and, as I left a joint friend commented to me : "I see you bought a copy!" (slightly condescending laugh) "but I didn't – I don't want to get involved."
Get involved ?!!!!   Aren't people peculiar ?!!!
Well no, people are not peculiar, they just don't get it.  Most people are employed by somebody else.  The job they do may be difficult and it may be easy, but basically they have trained for a specific thing, they go in to work each morning and do that thing, then they go home again in the evening. End of story.  The job may and may not have responsibilities, it may or may not involve some work at home and it may or may not involve stress … but they are paid by somebody else to do whatever it is they are supposed to do.
When you are self- employed you have to create a situation whereby you cause money to go in to your bank account.  That is a scenario way beyond the comprehension of Mr & Mrs Average.  It stands to reason, therefore, that they cannot see that they, as your family and friends, potentially have a role that could – usually at no cost to them – be very good for you.
Just like general clients – this was brought home to me yesterday evening when a friend was telling me about a few houses she had been to view. Here in France it is quite common to meet the estate agent at the house or, as is often the case because properties can be remote, outside the town hall or the church.  This friend was utterly unashamed when she told me that, at the last minute, she had decided against the house anyway and didn't turn up for the rendez-vous.  Now, I used to run my own estate agency and I got stood up at  odd intervals by so-called clients.  They had no idea about the trouble I had been to on their behalf – driving three miles in the wrong direction to pick up keys, dropping the children off at school twenty minutes early, the baby at the child minder, put petrol in the car …. and dashed to the town hall or the church only to wait around for an hour while it dawned on me that it was going to be a no-show.
I said in an earlier article that we cannot expect our clients to have any sympathetic feelings for us – that is not a part of their role.  We just have to bite the bullet, tough though it may be, and get on with it.  Likewise, we cannot expect support from people who have no, or little, experience of the ups and downs of running one's own business.  Your friends and family are just that – friends and family. We cannot and should not count on them.
 Click here for book review "A Call from France"
Catherine Broughton is a novelist, a poet and an artist.  She is widely travelled and writes regularly for magazines and blog sites.  Her sketches are on her web site http://turquoisemoon.co.uk .  Her books are available from Amazon and on Kindle, or can be ordered from several leading book stores.
Click here for a Snippet of French History
If you enjoyed this item please share.
Catherine Broughton is a novelist, a poet and an artist.  Her books are available as e-books on this site:-
https://payhip.com/b/tEva            "A Call from France"
https://payhip.com/b/OTiQ          "French Sand"
https://payhip.com/b/BLkF         "The Man with Green Fingers"
https://payhip.com/b/1Ghq        "Saying Nothing"
They are also available on Amazon & Kindle, or can be ordered as paperbacks from most leading book stores and libraries.