Food for Thought: your holiday in France
  www.seasidefrance.com
Always book direct with the owner if you can.
 We have just taken a booking via one of the big sites (I'd best not say the name) and they charged our guest an extra £189 "booking fee".  This is on top of the "booking fee" they charge me. Fair enough, everybody has to earn their crust, big booking sites included… but wow!
What upsets us is that these big sites claim to "guarantee" your holiday … but they don't. All they guarantee is that, if you turn up and find that the property doesn't exist (there have been scams) or that it is all boarded up and you can't get in, they will give you your money back.  They give it back to you minus their expenses. They do not cover your travel or anything else. They may suggest an alternative house for you, but not necessarily, and it may be totally unsuitable, or the other end of the country … and you pay their fee all over again.
 www.seasidefrance.com
They will give you your money back because they have hung on to it, earning interest usually off-shore, ever since you paid.  The owner of the property doesn't receive a penny till after you have arrived.
In our case, we have advertised with all these big sites for 18 years – so they know perfectly well we exist, but there is no way round it.
They will not give your money back if you don't like the place, or if it isn't as described, or if it is dirty, or further than you thought … or whatever.
 www.seasidefrance.com
All travellers take out an insurance, or they already have an insurance via their bank cards – so they are covered anyway.  If something does go wrong, any property owner will do their best to provide appropriate receipts or whatever is necessary.
On many occasions we have had a guest say something like "oh, this is lovely! That's why we always book with XXXX because they GUARANTEE things!"  But do these guests seriously imagine that the big sites in question send people trotting all over the globe every change-over day to check on cleanliness and pool safety ? Of course not.
 www.seasidefrance.com
More importantly, when you book direct with the owner you get a one-to-one service. The sites in question do not divulge direct contact details at all until you have paid in full – if then.  This is because they don't want to get cut out and lose their fees – fair enough.
But it can be maddening for both the guest and the owner when contact is very limited. I'd like to be able to chat to the lady who booked this morning. I'd like to be able to phone her and ask if her baby is OK in a travel cot, or should I put a full cot in the room ?  And shall I put the cot in the parents' room, or in with the older child?  That sort of thing.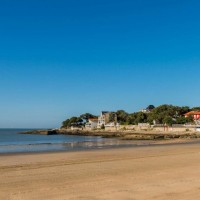 www.seasidefrance.com
Furthermore, the anonymous person on the booking site can give you no information. They know nothing, nothing at all about the property.
Their sites often have a tick-box system, so it is difficult to describe our properties, e.g "smokers allowed?" – we tick NO, but the answer is well, okay, people can smoke outdoors if they really have to, and if they dispose of their cigarette ends thoughtfully.
As I say – food for thought.  In our opinion, as Older People who own several holiday properties and who have travelled all over the world (ie rented many times), always book direct with the owner if you possibly can.
   www.seasidefrance.com