Patron saints of France: Joan of Arc, St Martin, Ste Clothilde, Ste Therese.
Interested in France ?  Book your holiday near La Rochelle. www.seasidefrance.com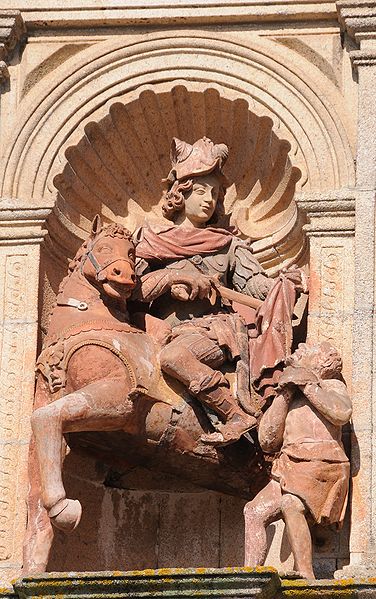 It is St George's Day … made me think about the patron saints of France, of which there are four.
The first, as we know, is St Joan of Arc, who I wrote about briefly a week or two ago:-
… and the others are St Martin of Tours, St Remigius and Ste Therese of Lisieux.
St Martin de Tours
… was born circa 316 and died circa 397.  He was the son of a high-ranking Roman officer and was born in what is now Hungary.  The name Martin means "given to Mars", and Mars was the Roman god of war.  However, the young Martin, far from growing war-like had, by the time he was only ten years old, started to take a lively interest in the new religion called Christianity.  His father had him enter the Roman army when he was barely fifteen, at a time when Roman requirements stipulated that new recruits must be aged at least 17.  This was probably because Martin's father wanted to "make a man out of him".  Martin refused to fight and to prove that he was not a coward suggested he be used as a shield.
Martin travelled to Gaul and eventually became Bishop of Tours.  He was very active in the fight to introduce Christianity to the "heathens" of Gaul, and was also – unlike many bishops and the like through the ages – very keen on teaching people to care for the poor.  The statue above, on the facade of the Abbey in Tours, show Martin slicing his cloak in two so that the poor man could have some warmth.
St Remigius
… was the bod who baptised Clovis, the husband of Ste Clothile, the subject of another item this week:
He was born in the north of France sometime around 437 and died in 533.  He was the son of a bishop and from a wealthy family.  He was a great favourite of the king, Clovis, who gave him vast areas of land for the construction of churches and abbeys.  He personally baptised (or so we are told) 3000 people.  The picture above is a 9th Century book cover (leather, I assume) and shows the three miracles for which St Remigius is known.  The second one is when he miraculously turned empty vials in to oil vials when a dying beggar asked to be baptized, and the third is the baptizing of Clovis – you can see Clothilde looking on far left.  The first one, I think, must represent when St Remigius cured a sick man.  Dunno.  I must look it up.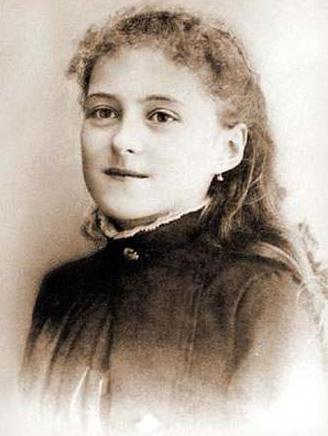 Ste Therese de Lisieux
I have uploaded two pictures of her, because she was such a pretty girl.  My lovely old daddy would have exclaimed "what a waste of a good woman!" (as he did to one of my teachers, Sister St Anne, when I was aged 12).
There is a great deal more about Therese because she lived 1873-1897.  What is odd about her is that she lived as a cloistered nun, ie met nobody and nobody met her, yet she became France's best-known saint after Joan of Arc.
She was born in to a well-heeled bourgeois family of clock-makers, but lost her mother when she was just a tot.  She suffered from an illness which has still not been diagnosed, but it caused her great discomfort almost all her short life.  The symptoms included vomitting, coughing blood (but it wasn't TB as far as we know), stomach cramps, crippling headaches, sore throats, terrible chest pains … and so on.  She was only 24 when she died and her last words were "oh, je l'aime!  Mon Dieu, je vous aime!"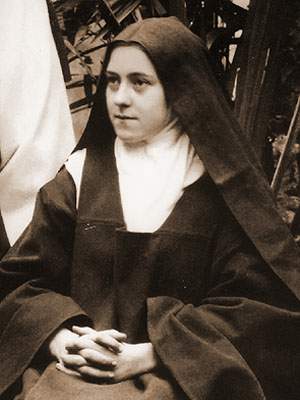 For a holiday in one of our lovely self-catering properties please e-mail [email protected] or text 07840161831.  Full details of the properties are on www.seasidefrance.com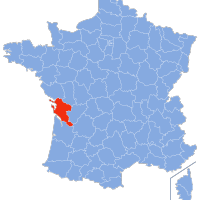 www.seasidefrance.com