Snippets of French history: Bluebell. World War II.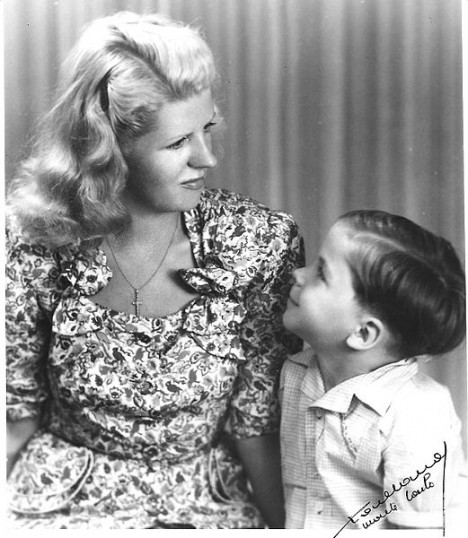 Bluebell with her second child, Francis
Margaret Kelly (1910-2004) was born in Dublin and was immediately given up for adoption. She never knew either of her birth parents and grew up with one Mary Murphy, a spinster, who then moved to Liverpool.  There, a doctor suggested Margaret go to dance lessons in order to strengthen her weak legs.  In no time her great talent was discovered.
She was only 15 when she performed at the Scala in Berlin, where she lived till she was 19 and then moved to Paris.
Folies Bergere (literally translated "silliness of a shepherdess" – so odd ! )
In 1930, having worked a few months at the Folies Bergere, and aged only 22, she set up her own dance group and named them The Bluebells. From then on she was almost always known as Bluebell.  Her troupe was different from the others because she picked only very tall girls, often British because the French tend to be smaller, and did a routine that was far more catchy than anything to date.  In 1939 she married a Romanian Jew, Marcel Leibovici, who was the pianist at the Folies Bergere.
 Bluebell's eyes in this picture look so dark, but apparently they were very blue.
They had a son, the Second World War broke out, and while she was pregnant with her second son, she was arrested and incarcerated by the Germans.  She was released thanks to her popularity and the intervention of Count O'Kelly who was at the British Embassy.  Marcel, who was a Jew, was then arrested and sent to a concentration camp within France.  The French Resistance helped him to escape and he made his way back to Paris where Bluebell hid him in a room opposite the police station!  She risked her life every time she took him food, and she was frequently questioned by the Gestapo about the whereabouts of her husband. Despite her terror, she kept up a cool facade, never gave herself away and always had a quick-witted reply to the questions.  Marcel finally emerged from his hiding place in 1945 when the war ended.
Two more children were born after the war, and the Bluebell troupe went from strength to strength, securing a valuable contract at the Lido.  To this day the Bluebell troupe is working – an unprecedented history for show biz – with troupes all over the world, notably in Las Vegas as well as Paris.
  I have not been to the Lido, but we did go to the Moulin Rouge once, which is a similar kind of thing. Excellent – but just the once. I've seen other similar shows in Bordeaux and I'm glad I saw them, but that's more than enough for me.
Topless dancers
Marcel died in a car crash in 1961.  Where this tragedy would have emotionally crippled most women, Bluebell threw herself in to her work and in 1970 introduced the first topless dancers.  She invented the current image of the topless and untouchable show girl, beautiful, fine, elegant, supple, smiling and energetic – and totally Look but don't Touch.  From the start there was a clear distinction between lap-dancers and the Bluebell girls; there was nothing cheap or sexual about them and Bluebell managed to hit a genre that was totally different from regular dance shows and yet nothing like striptease.
Bluebell was awarded the title of Office of the British Empire for her contributions to show business, and in France she was made Chevalier de la Legion d'Honneur, Chevalier des Arts et Lettres and Chevalier de l'Ordre National de Merite.  Quite something!  On top of all those honours she had a TV series made about her in the UK in the late 1980s.  I remember watching it. In later life she devoted herself to charities, in particular those for disabled people, and she was one of the first to promote the disabled individual as wanting to join in everything just as an able-bodied person can. She died in Paris in 2004, aged 94.
 Bluebell is buried in Montmatre, Paris. On her tombstone are depictions of her four awards.
If you enjoyed this item, please share!
Interested in France ?  Book your holiday in the Charente Maritime. Self-catering properties with pool and close to beach. Visit www.seasidefrance.com or e-mail Sarah [email protected]
Click here for French Resistance
Click here for Oradour-sur-Glane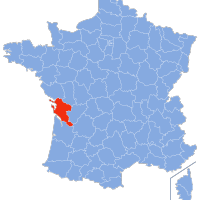 www.seasidefrance.com