Our guest blogger today is Charles Thuo from Kenya.
A FAIR LOOK AT  KENYA – an article contributed by Charles Thuo of Kenya.
Kenya is indeed a beautiful country in the heart of Africa. It is a country rich in wildlife as well as diverse culture and heritage. Apart from Kenya being known for its amazing sceneries & tourist attractions, it is also reckoned by most countries for its prowess in sports .In athletics for example, the world is held breathless at the amazing talent and flair demonstrated by Kenyan athletes. The Kenya rugby sevens team receives an international standing ovation as they use their muscle strength, swiftness and skill to silence their contenders.
Some of the well known attractions in Kenya include; the Maasai Mara, Kakamega Forest, Lake Nakuru, Lake Victoria, Hells gate, the Indian Ocean, Lake Bogoria, and the Menengai crater which has recently been considered as a caldera. There are also a number of game parks and game reserves. Some of the wild animals found in the parks include; Lions, Elephants, Buffalos, Cheetahs, Monkeys, and Flamingoes.
The wildebeests migration which happens in Kenya has caught the eyes of the world and was nearly declared the eighth wonder of the world. The wildebeests migrate from the Maasai mara in Kenya to the Serengeti. Many tourists from across the world camp at the Maasai Mara days before the great migration and keep vigil in order to capture the event. Another attraction in that area is the inhabitants themselves-the Maasais. The Maasai Morans-(warriors) are feared for the courage. During the initiation of young Maasai boys into adulthood the boys in group of threes, fives or tens must kill a lion for them to attain the Moran-warrior status. The Morans are greatly celebrated in Kenya and in the world at large for the great feats of courage they demonstrate while mingling with the wild.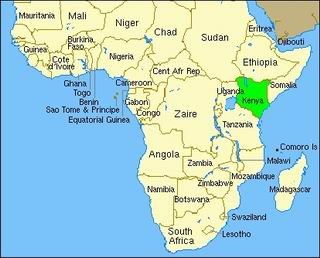 There are 42 major tribes in Kenya. The main tribes in Kenya include; Kikuyus(who are the majority),Lous,Luhyas,Maasais,and Kalenjins(who produce most athletes).In total there are 66 tribes in Kenya.Some of the minor tribes include;Njemps,Ilchamus,Samburu and Turkana.Most tourists enjoy visiting the minor tribes who mainly dwell in the  rural areas and enjoy to see their culture and heritage.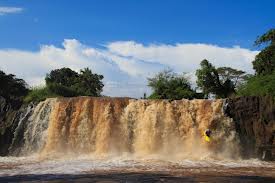 However, from my own observation, most tourists enjoy interacting with Kenyans from different tribes and are amazed at how different dialects affect how people pronounce English words.Some of the not so popular attractions in Kenya include;Bullfighting and cock fighting,which are practiced in Kakamega,Traditional  initiation ceremonies,and an amazing scene in Kitui county where the laws of gravity are disobeyed-water flows uphill and a car which is not ingnited also moves up a steep road.
Being in Kenya is an amazing thing. There are many places to visit,lots of things to learn and life to savor and moments to savor.
Catherine Broughton spent many years in Africa and is a regular visitor.  To date none of her novels are set in Africa but (quote) "it is just a matter of time!"   Catherine Broughton is also an artist and a poet.  Her books are available from Amazon and on Kindle or can be ordered from most leading book stores and libraries.  For more about Catherine Broughton, to include her interesting blogs, go to http://turquoisemoon.co.uk
Click here for Catherine Broughton's sketches