Myths and legends in this part of France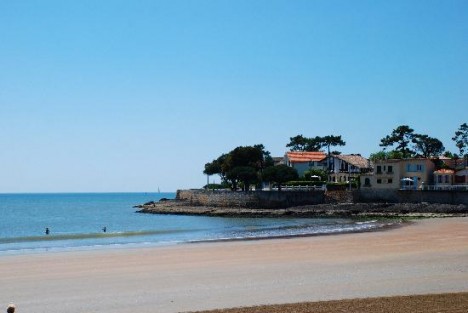 Once upon a time four handsome, strapping young lads were teasing a young girl.  She was small for her age and not very strong, and as she and the four boys made their way through their daily chores with the fishing nets, the girl stopped to rest frequently.  The boys found it funny, flexed their muscles, and teased incessantly.
However, the girl was really a fairy.  She had disguised herself as a human girl in order to see what it was like.  And she had soon seen it all – nothing but mockery and teasing – because she was so small and frail, underdeveloped and white.
One day, getting fed up with her experiment, the girl decided to become a fairy once more and she cast a spell over the four horrid boys.  She said to them "you see, being muscular and handsome is not always an advantage!"
"You are very vain," she continued, "and instead of helping me with my chores and showing some kindness to a person in need, all you have done is make fun of me, often cruel fun, and you are nasty boys.  And as you seem to think that being so big and strong is a huge advantage, I condemn you now to be so big that nobody anywhere will ever be able to take you in!"
And in a second the four boys were transformed in to giant shells.
The four beaches at St Palais now known as "les Conches" (the shells) are all that is left of the boys.
Book your holiday today, in our lovely part of France. For full details visit seasidefrance.com and/or e-mail Sarah [email protected]
 Click here for extract from "A Call from France"
Click here for general sketches
Click here for Part 2 of local myths
Click here for "Wine in the Medoc"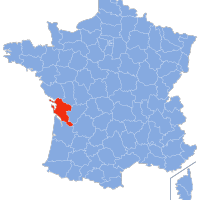 our part of France