Mother (in memory of Armand 1983-2013)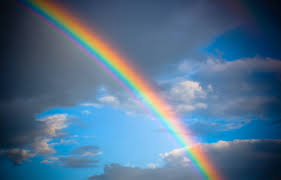 Grief is the colour of the sky
Just before the rain.
My friends, your silent tears,
Your faces full of pain.
And I know I cannot comfort you
Nor even see you again.
Loss is the colour of a rainbow
Aching, arching, teary-eyed.
All the things that were, now gone,
So much love you cried.
What can a mother say
To a mother of a son who has died ?
Catherine Broughton is a novelist, an artist and a poet.  Her books are available on Amazon/Kindle worldwide or can be ordered from most leading book stores and libraries.
Catherine's collection of verse:-
http://www.amazon.com/Grass-Grows-peripatetic-Catherine-Broughton/dp/0957307446/ref=sr_1_7?ie=UTF8&qid=1380812223&sr=8-7&keywords=Catherine+Broughton