Christian Dior – snippets of French history.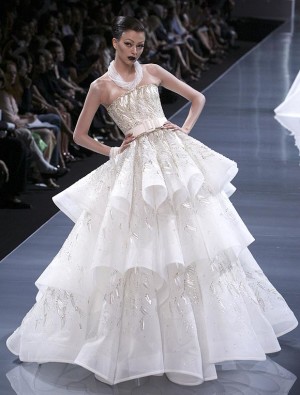 When I looked up Christian Dior I was expecting to find all sorts of fascinating things, but there really isn't anything….
Christian Dior was born in Normandy in 1905, one of five children.  His father was a wealthy businessman.  Christian's parents had high hopes for him, but he was determined to be an artist.  As a boy he sold fashion sketches on the street – they must be worth a fortune now if anybody has still got one!
In 1928 Christian set up an art gallery, financed by his father.  Along with his friend (he was gay) he sold pictures by artists such a Pablo Picasso, and appears to have done quite well.  Both he and his father, however, lost everything during the Great Depression in 1931.
  Christian Dior 1905 – 1957
During the Second World War, Dior designed clothes for Nazi wives and the wives of French collaborators.  Ironically, his sister Ginette-Catherine, was a French Resistance member at the same time, was caught and incarcerated in Ravensbruck till the end of the war.
   Dress called "Cafe Anglais".  I love it.  Dior stuck to simple and elegant lines, yet was a trail-blazer in new design
Dior died of a heart attack while on holiday in Italy after, it appears, some rather over-energetic sexual activity!  And that is about all there is to say about him.
Catherine Broughton
Interested in France ? Book your holiday today. Go to www.seasidefrance.com