Calling all writers !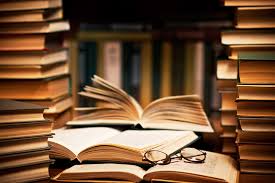 An opportunity to showcase your work.  It costs nothing and will bring you valuable publicity. We have many thousands of existing fans with outlets in the UK, the US, Australia and South Africa.  We are currently working on outlets in Canada.
I am looking for short stories please.  If accepted they will be published in my new book.  If of interest to you please click on the contact button on turquoisemoon.co.uk
Please note
– check and double-check all spelling and puctuation before you submit.  It is often very difficult to spot your own mistakes, especially typos.  If you have a friend who is well-versed in the English language, get him or her to check too.  Typescripts with mistakes will almost certainly be rejected.  Preferably (but not crucially) English spelling rather than American.
– the book is aimed at women readers, so no (or very little) boy stuff.  However we do not want overly slushy flowery stories either
– the story can be funny or tragic, serious or light-hearted, but it must contain no bad language and no vicious digs at anybody or anything unless it is ficticious and part of the point of the story.
– the story can be set in the past or in the present but please no sci-fi, porn or cartoons
– between 3000 and 5000 words, new Times Roman type, size 12, single spacing, standard margins
– you will not be paid for your story, if accepted, but it gives you the ideal opportunity to showcase your work.  You may put a link to your own web site.  Your story should be exclusive to the book for a full year after publication. After that you can use it elsewhere if you want to.
– include a two or three line bio about yourself
– you will be asked to share the appropriate book link on any social networks you may be on. Where necessary we will show you how to help market your work.
– you will receive a complimentary copy once the book has reached its target.  Once the book is selling well we can talk about contributions and payments for a sequel.
– if your typescript is rejected this is not necessarily a negative reflection on your work.  Your work could be brilliant but just not quite what we are looking for.
– you will be kept fully informed throughout.
Looking forwards to working with you !
Please share this so that your fellow-writers can seize this opportunity too. And remember – contact us only via turquoisemoon.co.uk. Tweets, LinkedIn messages, Facebook messages etc. will not be responded to.