Armistice Day in France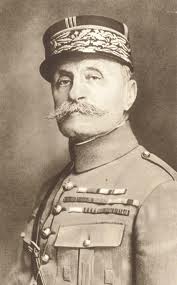 Marshal Foch
Armistice Day is a solemn day here in France, but there is none of the moving pageantry or marking of the event that one sees in the UK.  I have just been watching on SKY TV as the UK remembers … and it always moves me to tears.
The Armistice was signed by  Marshal Ferdinand Foch (1851 – 1929), a French general, and the German Mattias Erzberger (1875 – 1921).  Erzberger was later murdered in Berlin because the political extreme right considered him a traitor for signing the Armistice.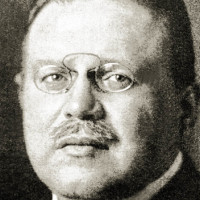 Matthias Erzberger
When he signed, Foch said "This is not peace. This is an armistice for 20 years" – how right he was !  He believed firmly that the only was to prevent another World War was to totally occupy Germany. Who knows ?
The signature took place in a railway carriage, as we all know, at 11.00 on 11th November, in the Forest of Compeigne in Picardy (northern France).
There is always a solemn rememberance at the Tomb of the Unknown Soldier at the Arc de Triomphe in Paris, and small groups (sometimes wearing a black armband) gather round war memorials; church services are held.  But I have to say that, much as I love France, the glorious and honourable way in which the dead are remembered in the UK is really how it should be … all over the world.