Anne used to be a boy's name. Snippets of French history.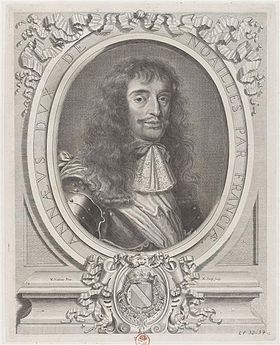 Anne de Noailles  1613 – 1678
The first name Anne used to be an epicene name, ie one that worked with the same spelling for both a boy or a girl.
The two male Annes in French history that stand out are Anne de Nouailles (above) and Anne de Montmorency.
Anne de Nouailles was the Count of Ayen and the Marquis of Montlar.  He was Governor of Rousillon and was an important military figure under Louis XIV.
  Anne de Montmorency  1493 – 1567
Anne de Montmorency was a powerful figure.  He grew up with the (later) French king Francois 1 in the Chateau d'Amboise.  He was Grand Master of France, Duke of France and Baron de Baux.
  Chateau d'Amboise
The the UK we had Lord Anne Hamilton, a Scottish nobleman.  His wife was also called Anne.  I couldn't find a picture of either of them.  Last but not least was Anne de Vries, a Dutch author and teacher.
  Anne de Vries 1904 – 1964
Catherine Broughton is a writer and an artist. Her books are available on Amazon or can be ordered from most usual sources.